Total Page Views
We received
30083641
page views since Nov 2004
Login
Shop Amazon
Stories By Topic
Exploration
Who's Online
There are currently, 86 guest(s) and 0 member(s) that are online.

Monthly Quote
"If a man has an apartment stacked to the ceiling with newspapers we call him crazy. If a woman has a trailer house full of cats we call her nuts. But when people pathologically hoard so much cash that they impoverish the entire nation, we put them on the cover of Fortune magazine and pretend that they are role models."
-– B. Lester
Link to us!
Anti-War Webs
From AlienLove



Bridgebuilders Weather Station

DAY NIGHT MAP

---
TROPICAL STORM WATCH
---
Worldwide earthquakes with M4.0+ located by USGS and Contributing Agencies.
(Earthquakes with M2.5+ within the United States and adjacent areas.)
---
---
---
This near real-time ionospheric total electron content (TEC) world map is produced at IPS by using the IRI-90 ionospheric model with real-time foF2 data obtained from the region. You can compare this derived product with the NASA JPL Global TEC Map. Note that the IPS dervied map may lag the NASA JPL map by an hour and is centred on a different longitude.
---
---
---
---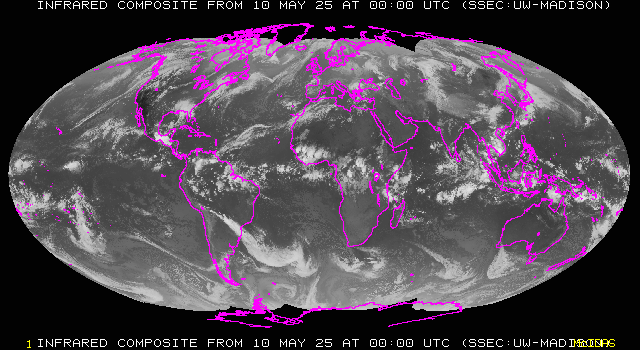 ---
---